We had a request from a customer for a White Queen style dress for her daughter for a fancy dress party. She had been looking at the fancy dress costumes on the internet but wanted her to have something she could change and wear again.
The inspiration was the White Queen from Tim Burton's
Alice in Wonderland
: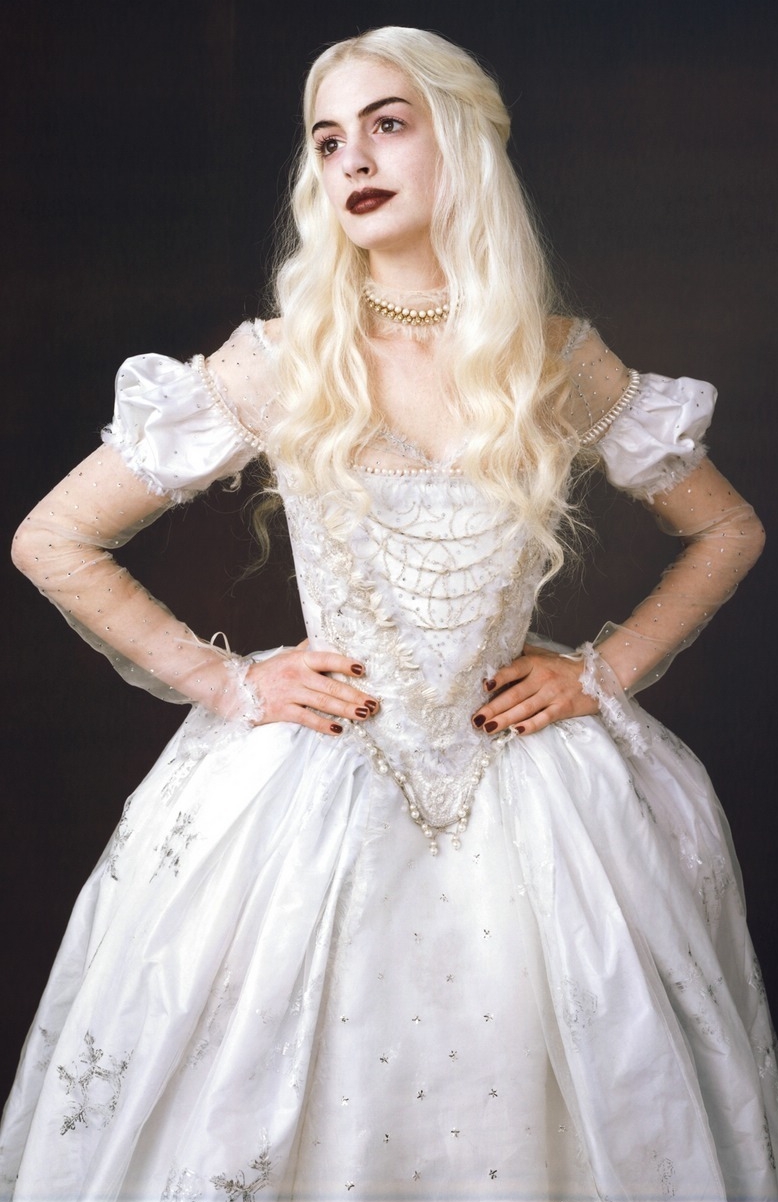 The customer asked that we make a plain dress as she had already bought some sparkly bits to add to the dress herself. I basically broke the dress down into the various pieces: a voluminous skirt, a pointed bodice with straight neckline and puffy sleeves off the shoulder.
And here is the finished dress:
The skirt and bodice are seperate and so are the little sleeves. The neckline is elasticated as this dress was for a little girl and we wanted to make sure it wouldn't fall down. There is also boning in the sides to keep the bodice straight. The sleeves are elasticated and gathered. The skirt has several layers of net underneath .
The little girl was very happy with the dress and I'm sure she had an amazing time at her fancy dress party!